Salam 'alayk. Hey! :)
Allah..... Mengada sungguh kan. Cuti dah nak habis baru tergedik-gedik datang idea nak buat macam-macam.
Tu belum lagi yang mama request untuk buat before heading back to Kuantan. Sebelum pergi De Rhu Resort untuk induction, sebelum mula bekerja untuk sambut new intake budak-budak degree, sebelum itu ini. wuwuwu..
OH MY GODDD.. *breathe heavily*
Whether sempat atau tidak, whether ada rezeki buat atau idak, sini. Buat check list. Hoh!
1. Tart nenas sebalang dua. Satu adunan.
2. Coconut jelly.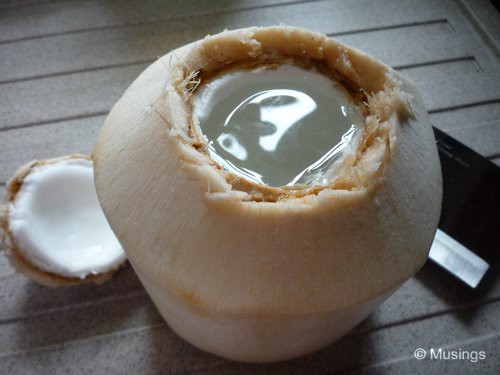 Malangnya I have to do it before my lil munchkins balik rumah for balik bermalam. I mean the two of 'em. The second and third younger sisters. One from Melaka, another one from SMKA. Kesian aku, ye aku tauuu..
3. Nombor rumah. Oh mai, mama sure gelakkan aku. Masa dah suntuk baru terhegeh-hegeh. Takpe, raya haji nanti insyaAllah balik. Sleeves up babes, jom bertukang!
4. Bake a cake. One of my sister request for it. Hmm Hmmm.... We'll see. A simple butter cake won't be too fussy. kot.
Well, empat-je-pun. Selamat memanfaatkan cuti yang berbaki ini kepada keluarga terchinta.
Regards,
Kakak yang baik. eheh